What Makes Fleshlights so Great?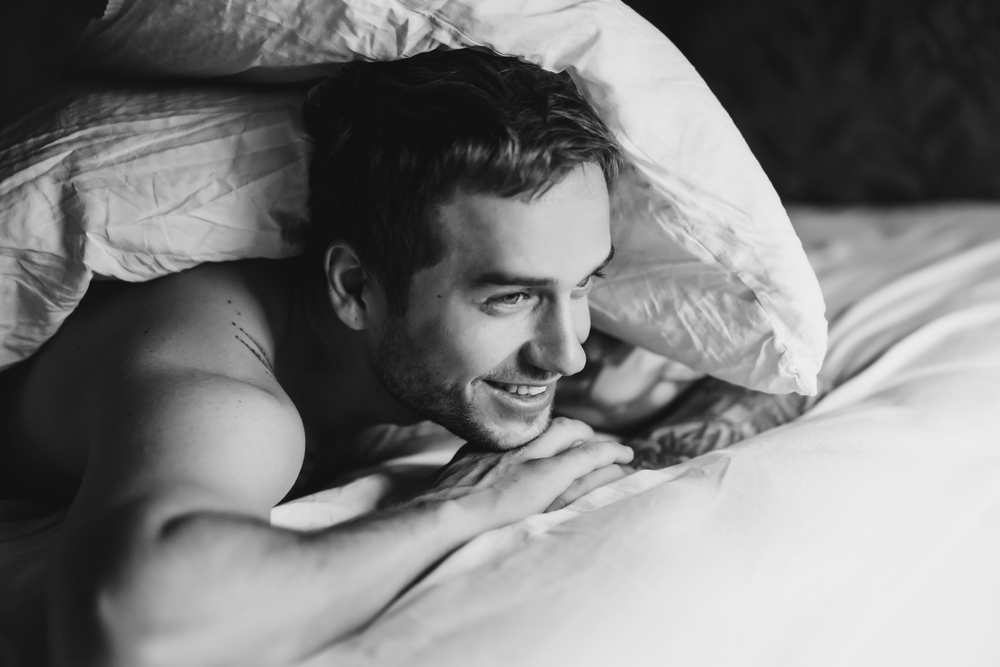 You've heard of Fleshlights, one of the most popular sex toys for men, but maybe you don't own one, at least not yet. Everyone seems to love Fleshlights, but you're not convinced they're worth the money. If you've ever asked yourself, "What makes a Fleshlight so great?" we've got the answers you need.
SuperSkin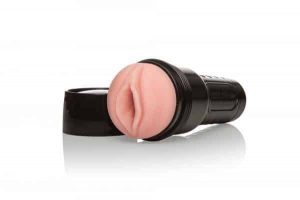 Fleshlight makes every sleeve with their patented material, SuperSkin. It's designed to feel as realistic as possible, so much so that you might not even need a bunch of lubricant. Although, if penetration is difficult or you just like your sleeve wet and slippery, you can always add as much as you want.
Each Fleshlight may be made of SuperSkin, but each one is also made to have it's own unique texture and feel. When you slip your erection into the sleeve, you feel nothing but pleasure. But because they're all a little different, each Fleshight offers something new and exciting, too.
Plenty of Options
Not only are the sleeves all made a little differently (see above), there are also dozens of styles of Fleshlights to choose from. You're not stuck with a single style or look. Yes, the canisters all have a similar look, but the sleeve is different from toy to toy.
Choose from your favorite porn stars.

Pick anus, vaginal, or blowjob Fleshlights

If you prefer a male partner, check out Fleshjack

When you want something that doesn't look too real, you can have that, too.
Fleshlight knows that everyone wants something a little different, so they work hard to give you exactly what you want and crave. If you don't love the first Fleshlight you try, there's always another style or option.
Porn Stars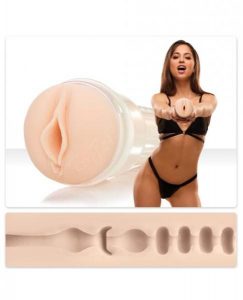 We mentioned a moment ago that porn stars are some of the options you can find among different Fleshlights. But you may be surprised at just how many adult stars get their own Fleshlight. Fleshlight Girls and Fleshjack Boys offer every sexual fantasy you can possibly imagine.
Riley Reid

Christy Mack

Joanna Angel

Boomer Banks

Nikki Benz

Levi Karter

Alexis Texas

And more!
More and more adult stars are having a Fleshlight modeled after their body. No matter who you're lusting after, they probably have a stroker you can use.
Fleshlights Last a Long Time if You Take Care of It
Fleshlights aren't cheap, but they're also made to last — as long as you take care of them properly. Fleshlight makes this as easy as possible with Fleshwash and Fleshlight Renewing Powder — both are designed to clean your stroker and keep it feeling amazing for a long time. They also make cleaning easy. All you have to do is disassemble and reassemble the canister. Take it apart to clean each part separately, let it dry, and then put it back together. Do this, and your Fleshlight is always ready to play when you are.
So Many Ways to Play
No matter how you like to get off, you can enjoy it with a Fleshlight. The possibilities are endless — all you need a little imagination.
Use your favorite adult star Fleshlight and watch their video clips while you masturbate.

Let your partner "drive" for a new kind of orgasm.

Get the Kiiroo Onyx (an interactive Fleshlight) and hook your stroke up to the internet for a virtual experience.

Use different Fleshlights to match your mood. Want a tight booty or a pair of lips around your shaft? You can have it.
Conclusion
Still not convinced that the hype over Fleshlights is real? The only way to know for sure is to try one out for yourself. Browse through all your options, and you're bound to find something that appeals to you whether it's the design or the star that a Fleshlight is modeled after. Once you feel the difference for yourself, you may never go back to any other style of masturbation sleeve again.
Know someone who's not convinced that Fleshlights are A-MAZING? Share the infographic below!
Share on: