6 Basic Cock Rings You're Going to Love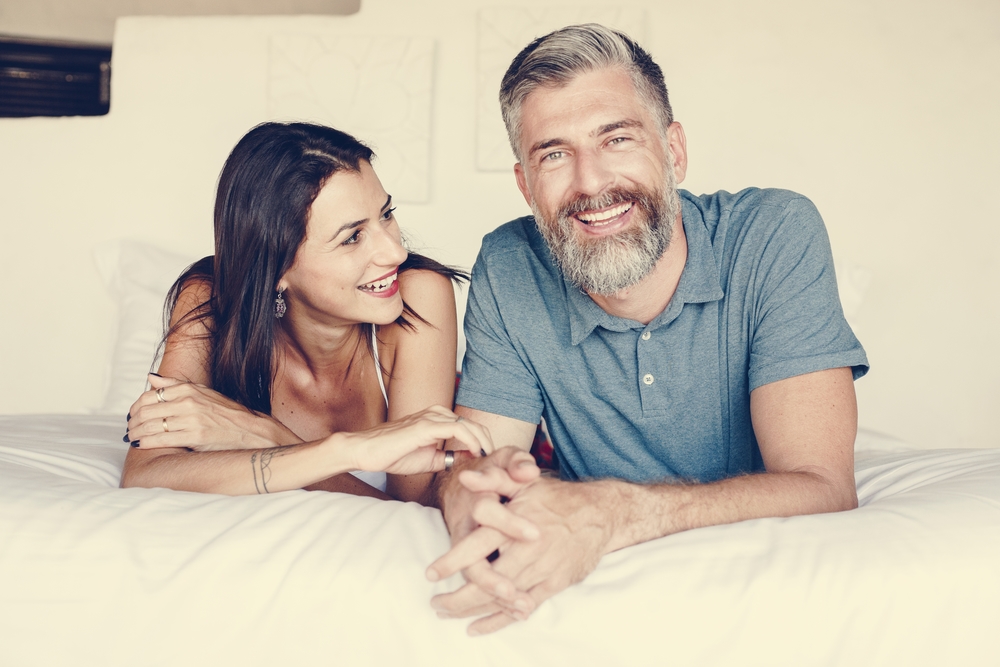 Not all sex toys have to whir, buzz, spin, or do tricks to feel amazing. Some of the best toys are extremely basic and do one thing very well. A good cock ring is deceptively simple. The most basic is a ring, stretchy or not, that sits at the base of your penis or testicles and restricts blood flow. That's it. And yet, it's one of the most effective toys for anyone with a penis. It gets you hard, keeps you that help, and creates massively explosive orgasms to enjoy later.
So yes, you can choose a sex toy with buttons, bells, and whistles. But these basic cock rings will give you all the pleasure you can handle, too.
Ring O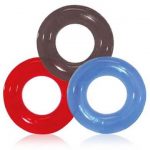 Want a lifesaver for your penis — and your sex life? The Ring O is plump and made of a stretchy gel. You'll definitely feel the squeeze with this cock ring, and you won't mind at all. It comes in assorted colors — red, black, or blue and is an extremely affordable way to increase your sexual pleasure.
Titanmen Cock Ring
It might look a bit like a spare tire, but don't be fooled by the simplistic design. The Titanmen Cock Ring will put the squeeze on your shaft or testicles so that you can prolong your pleasure. The wide ring is less likely to cut into your skin and offers a firmer grip around your shaft once you're erect.
Ofinity Double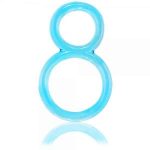 Just because your cock ring is a basic option doesn't mean it can't surprise you. The Ofinity Double works as two cock rings in one. The top ring goes around your shaft while the bottom opening rings your testicles. You get double the squeeze and even more pleasure. Not only do you take longer to get off, the resulting orgasm will be huge.
Alloy Metallic Ring
The Alloy Metallic Ring is another classic cock ring but with a twist. Instead of the standard stretchy material designed to fit nearly anyone, it's a metal band with no stretch in sight. It'll be firmer against your shaft as you become engorged which means sizing is very important. You want something big enough to be comfortable and small enough to restrict blood flow.
Ringo 2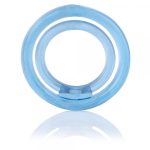 The Ringo 2 is another double cock ring option if you want more pleasure and a bigger erection. Slip your shaft into the top ring and slide it down, using the second ring for testicle support. Double the squeeze means double the pleasure.
My Ten Erection Rings
What's better than one cock ring, even two cock rings? How about ten? My Ten Erection Rings is a set of cock rings so you always have plenty of cock rings, even as they wear out. Or, if you're feeling adventurous, you can use multiple cock rings at the same time. Be careful about how many you use at once and how long you keep them on. Too much blood restriction can cause serious problems.
Tips for a Better Cock Ring Experience
Even the most basic and easiest to use cock rings can become painful disasters. Here are a few tips to keep in mind when you play with your new toy.
Add lube to your shaft or testicles and to your cock ring. This will help it sit more comfortably against your body and reduce painful friction.

Check the size before you purchase to make sure you choose the right diameter for you. This isn't a moment to add millimeters to make yourself feel bigger. If your ring is too big it won't work. If it's too small, it could decrease circulation and cause damage to your penis.

Don't wear a cock ring for more than 30 to 40 minutes at a time.

Put your cock ring on while you're flaccid. As you become erect, the ring will keep you harder longer.
Conclusion
Vibrating cock rings and rings that stimulate your perineum are fun, but there's nothing wrong with the basics either. To sustain your arousal, last longer during sex, and make your orgasms even more explosive, a classic cock ring without all the extras is a great — and affordable — way to increase your pleasure — alone or with a partner. At Caliente Adult Superstore, we have hundreds of cock rings to choose from so you can find the perfect fit for you.
Share the knowledge and the sexual pleasure by sharing the infographic below!
Share on: