9 Sex Toys You Can Control from Your Phone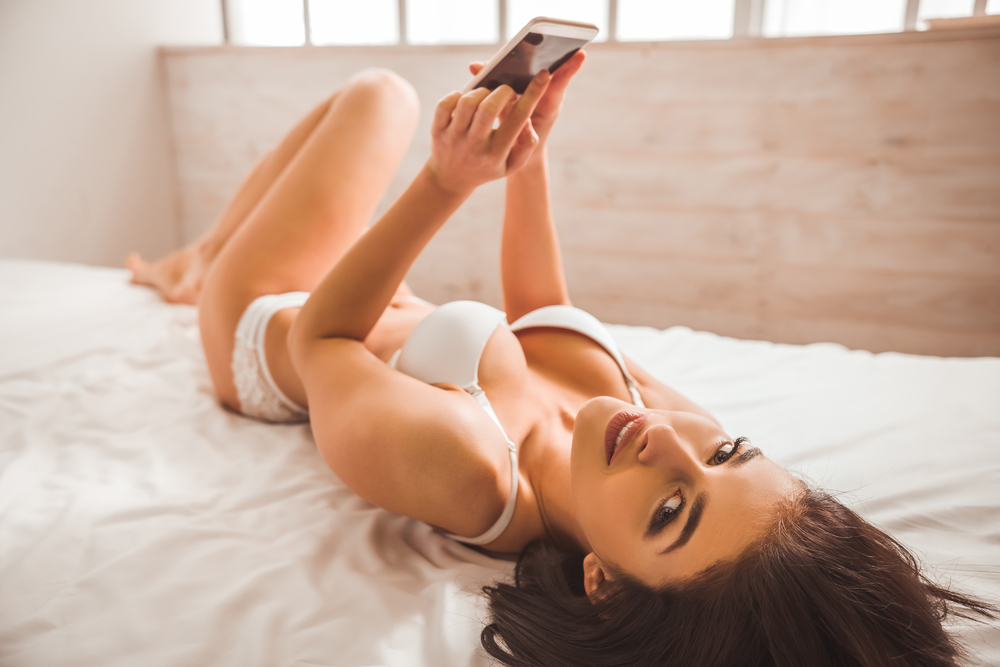 Why would you want to control a sex toy from your phone? Other than the fact that it's a fun thing to do? Maybe you don't want to fumble with the buttons. You might want to play with a partner, friend with benefits, or stranger through the app. Or you could love the customization options you only get with a good mobile app.
There's no right or wrong reason to want your vibrator to go a bit digital. When you're ready to have more fun with your phone than you already do, here are nine sex toys you can try.
We-Vibe Sync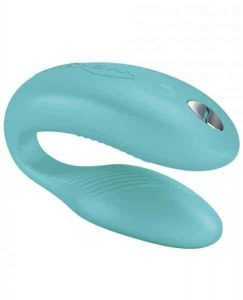 One of the most celebrated We-Vibe toys, the Sync is considered a true "couples sex toy." It's designed to fit in and against the vulva or against both your bodies. Once it's in place, struggling to change the setting won't be sexy. So use the We-Connect app instead and download up to four custom settings to play with again later.
We-Vibe Rave
Love a good vibrator and want something that mixes the basics with 21st century technology? The We-Vibe Rave is a great option. You can enjoy clitoral or g-spot stimulation and control it with your phone. Even better, you can let your partner play with the app, no matter where they are in the world, to enhance your pleasure and orgasms.
We-Vibe Verge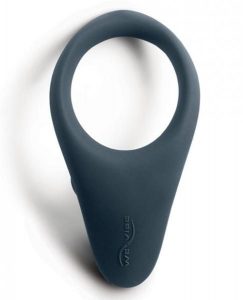 What's better than a vibrating cock ring? One that can be used alone or with a partner in multiple ways. The We-Vibe Verge can be enjoyed solo by turning it so the vibrator taps your perineum while the cock ring squeezes your shaft. When penetrating a partner, turn it around again so that the vibrator hits their clit with each stroke. Best of all, control it all from your phone using the app.
We-Vibe Pivot
Don't like the pointed vibrations of the Verge? Try the We-Vibe Pivot instead. You get the same grip, squeeze, and sensations as any vibrating cock ring with all the fun of the mobile app. Create custom vibration patterns, let someone else control it, and sit back and enjoy the ride all from your phone and your toy.
We-Vibe Wish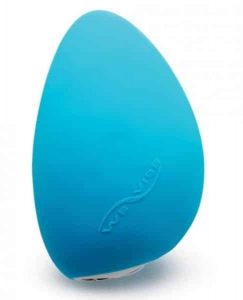 Love external vibrations against your clitoris? The We-Vibe Wish may be your new favorite vibrator. It gently curves and hugs your vulva. Hold it in one hand and your phone in the other to find the exact perfect setting and angle. Even better, connect with a partner or a new friend through the app, and let them control your pleasure.
Vibratissimo Sei
Want external stimulation that covers more than just your clitoris? Try the Vibratissimo Sei. Use the mobile app to create custom vibration settings. Once you make one or more that you love, download it to your phone so you can enjoy it over and over again.
Vibratissimo Tre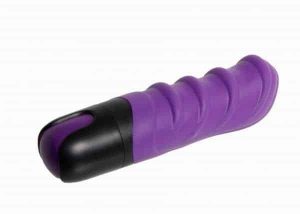 For those who prefer external vibrations, the Vibratissimo Tre will make you feel good all over. The ridges and texture provide plenty of stimulation during penetration. The bent tip can stroke your g-spot just right once inserted. Best of all, the mobile app lets you customize your vibrations for ultimate orgasmic pleasure.
Kiiroo Pearl
The Kiiroo Pearl is one half of a teledildonics masterpiece. It's a g-spot vibrator that can be used alone or hooked up to the Kiiroo site, other Kiiroo devices, VR porn, and more. This is a completely interactive vibrator that you can enjoy with a partner or with anyone from anywhere in the world.
Kiiroo Onyx
Looking for a masturbation sleeve unlike any you've ever used? That would be the Kiiroo Onyx. You can use it with mobile devices, porn, or hooked up to your partner's Kiiroo device. When you slip your penis in, your sleeve will transmit sensations from your porn session or your partner's paired device making it the most realistic long distance or VR sex you've ever had.
Kiiroo Vibrator Kit
The standard Kiiroo Vibrator Kit includes a Pearl 2 and an Onyx 2, a vibrator and masturbation sleeve combination. But thanks to the way Kiiroo devices integrate, you could easily get two Pearl vibrators or two Onyx strokers instead. Why would you do that? So no matter the distance between you and your partner, you can each play with your toy and feel the sensations from your partner.
Conclusion
The fact that sex toys can work from a mobile app benefits people for a variety of reasons — long distance relationships, customization, new technology, hands-free pleasure, and more. No matter why you want to operate your vibrator from your smartphone, find the toy and the app that gives you the features you want most. Then, lie back, turn it on, and find the setting you love most.
Want to share the knowledge with your partner or a friend in long distance relationship? Share our infographic below!

Share on: