How to Get the Most Orgasms from Your Dildo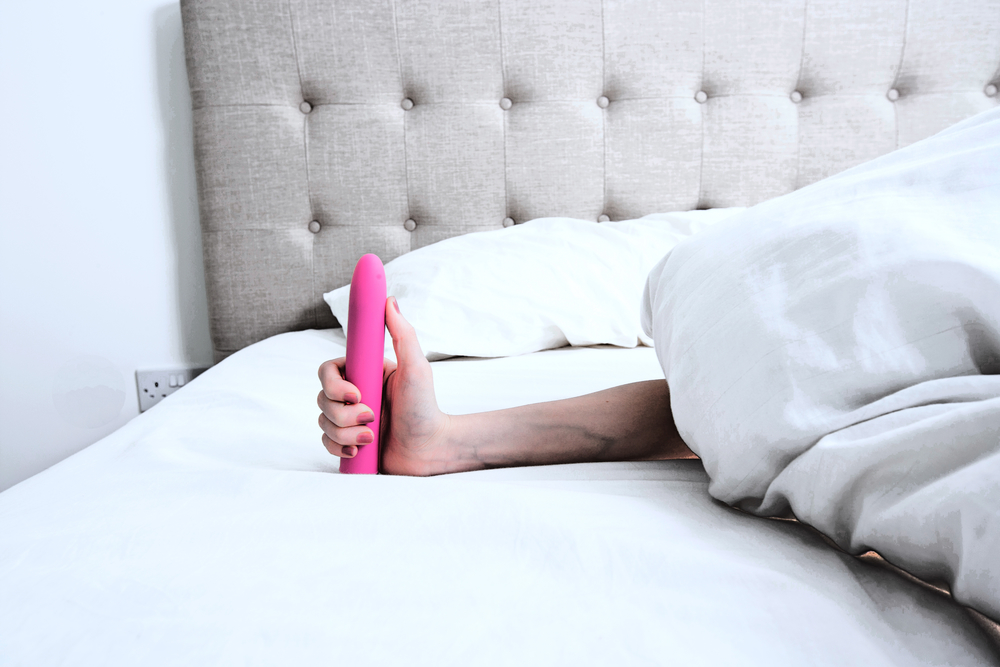 Choosing the right dildos is the best way to enhance your sexual pleasure. A variety of different types of sex toys can be great for your sexual pleasure, especially if you learn a few tips that will help you make the most of your play time. When thinking about how to have more fun with dildos, remember to try different sizes and shapes!
Maximizing your Dildo's Performance
Dildos and other sex toys can be effectively used in many ways to reach an orgasm and achieve plenty of sexual satisfaction. Many dildos can be used with a variety of accessories. Many can be used in strap-on harnesses and most dildos also have a suction cup so they can be mounted to a flat surface. The key to achieving ultimate satisfaction and multiple orgasms is using your dildo to its fullest advantage.
Choose the Right Size
The best dildo is one that fits your body. You should be comfortable while using it and be able to maneuver it in ways that reach your most sensitive areas. Choosing one that is too small, too large or oddly shaped can lead to an uncomfortable experience and reduce the amount of pleasure you receive. You want a dildo that enhances your sexual experience. Different sizes can be used for different activities. It all depends on what gives you the best overall experience.
Consider the Texture of Your Dildo
You can choose one that is heavily veined or has a ribbed surface texture for added pleasure and sensation.  Some people prefer smoother dildos that glide in. What matters most is that your dildo feels comfortable inside your body.
Assuming the Position
The right position to use with a dildo allows for the deepest (but still most comfortable) penetration possible. For people with vulvas, you may be able to stimulate sensitive G spots in a way you can't with manual penetration. Harnesses are used by both gay and straight couples so that both partners can experience the penetration they crave. When using a dildo with a suction cup, you can angle the direction of entry and stimulate many areas at one time for added pleasure — solo or with a partner. 
What Type of Lubrication Should You Use?
Using a lubricant serves two purposes. It decreases friction and makes your body more sensitive to sensations. Lubrication allows the dildo to penetrate easily without discomfort. Water-based lubricants can be used on most types of materials without any problem.  Some water-based lubricants have ingredients that allow them to warm up when they are blown on or when exposed to friction.
If penetration is difficult, lube and time are the two best options. When you want to use a larger dildo than you have before, you need plenty of lubricant. Plus, you want to move slowly. This isn't a time to jam your toy into your body with hard thrusts. Lube up, take your time, and have fun.
Conclusion
Ultimately, the right dildo for you is one that feels good and be used in whatever kind of sexy play you want. Play alone or with a partner. Penetrate any part of your body and use it to act out a fantasy or just because it feels good. There's no right way to enjoy a dildo, only what's right for you. At Caliente Adult Superstore, we have a huge selection of dildos so you can find exactly what you're looking for!
Share on: