The Ultimate Adult Toys Guide: Everything You Need for Fun in the Bedroom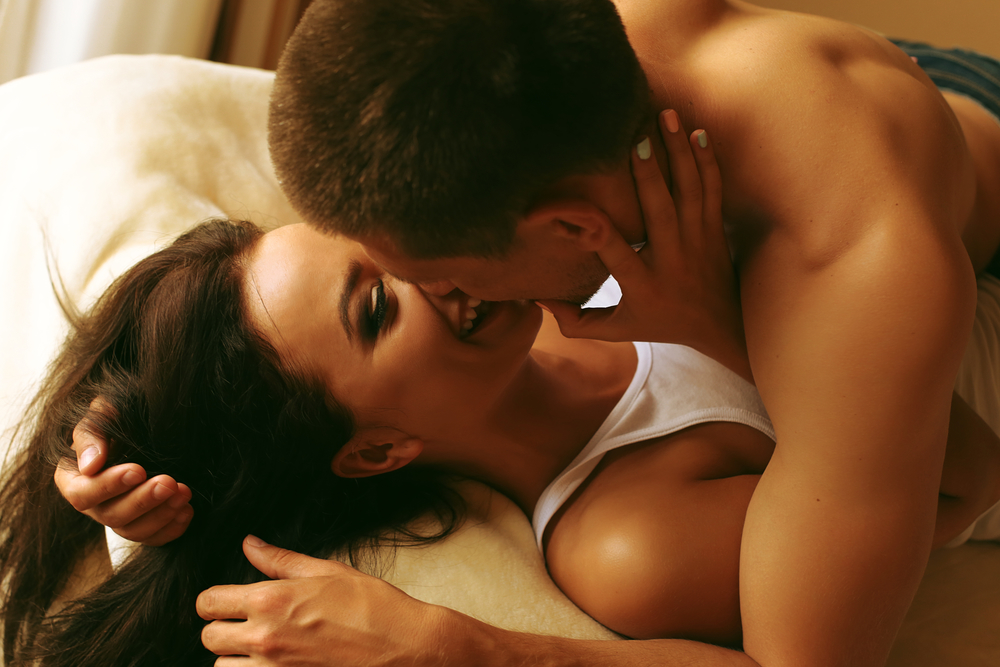 Adults toys can really turn a dull love life into an exciting one, but you don't have to be lacking in romance to enjoy them. In fact, you don't even need to have a partner to enjoy sex toys in the bedroom! That may be the best part of all.
Keep reading to learn more about the best adult toys for solo and couples use. You might just find a few new gadgets to add to your toy box, or finally pull the trigger on your first.
Vibrators
Vibrators are the undisputed favorite of the sex toy world. Whether you want one for solo play or to spice things up with a partner, you can't go wrong with a vibrator. You can find the right vibe for whatever feels best to you — multiple settings, plenty of power, quiet vibrations, or loud, in-your-face (so to speak) sensations.
For couples play and powerful clitoral stimulation, try the Original Magic Wand. Couples can also enjoy the We Vibe 4 Plus' bold vibrations.
If you're looking for solo toys, consider the Wild Orgasms Twin Teaser. With 200 patterns and multiple functions, you'll be having orgasms all night!
Dildos
Whether you're looking for a dildo for solo play or you like watching your partner – or they like watching you – dildos are excellent additions to the bedroom. Pretend it's another partner or don't. Look for something small or something huge. There's no right or wrong, and no matter what you like, there's a dildo that will give you what you crave. Which one is right for you?
Designed with a suction cup to keep the dildo in place, the All American Whopper is one of the most popular dildos around because of its realistic size and shape. Want to try the feel of glass instead? Go for the Icicles No 5.
If you're looking for a little bit of extra size, consider the Shane Diesel Realistic Dong. This dildo packs some serious girth, so beginners beware!
Anal Toys
Anal play can be fun for men and women, but finding the right toys isn't always easy. Whether you're a beginner or a pro, we've got you covered at Caliente when it comes to anal adult toys. The most universal tip we can give you is to always have plenty of lube. Your butt doesn't naturally lubricate like other parts of your body, and painful anal is due (in part) to a lack of lubrication. For beginners, there's no such thing as too much lube.
One of the best anal toys for beginners and veterans alike is the classic, exciting butt plug. You simply can't go wrong with the awesome Icicles No 26 Glass Butt Plug.
Looking for something for a guy? Try the Anal Fantasy Ass-Gasm Cockring Plug.
If you're ready to try something new, add the Wendy Williams Anal Trainer Kit to your repertoire. You'll love each new size!
Cock Rings
Cock rings, like vibrators and dildos, can be something you enjoy on your own or with a partner. No matter what style you choose, they all have a few basic jobs — harder and longer-lasting erections and bigger orgasms. They're good for anyone with a penis, but if you're dealing with erectile dysfunction, they can be invaluable.
If you want some basic cock ring fun, check out Ring O cock rings. It's literally a stretchy ring — no batteries required.
When you want to enhance your sexual experience with a partner, look for a couple's cock ring. The Vedo ROQ is beautiful, powerful, and easy to use. Best of all, it'll give you both more stimulation and pleasure.
Conclusion
Visit Caliente Adult Superstore online today. We've got thousands of adult toys and products in stock to help you spice up your love life, even if it's already red hot! No matter what you're into or what you want to try next, you'll find it here.
Share on: